IAFS 2018 Meeting
October 5-6, 2018
in New York City
with Internet Simulcast Around the World!
Please join us for the 2018 meeting of the International Aesthetic Foot Society (IAFS). This year, we are pleased to feature speakers from the United States and Europe. Also, for the first time, the entire program will be internet simulcast live. The meeting will be in New York City, with lectures and live demonstrations of many of these techniques in our Park Avenue facility.
• Pillows for Your Feet

• Dermal filler injection for fat pad atrophy

• Foot Loub Job

• Hyaluronic acid injection for joint pain

• Foot Facial Treatment

• Laser scar reduction

• Injectable therapy scar treatment

• Whitening and Lightening for nail discoloration

• Stem Cell injection for cartilage repair

• RFNA/Tenex for Plantar Fasciitis

• Percutaneous Achilles tendinosis treatment options

• Botox injections for hyperhidrosis, plantar fasciitis, and bunion reduction

• Cosmetic nail procedures

• 5 things to do to reduce scarring

• New Instrumentation for microsurgery

• Percutaneous hammertoe correction

• Percutaneous bunionectomy

• Aesthetic products to carry in your office

• Tips for developing an aesthetic practice and more …
Our faculty will include:
Suzanne Levine, RPT, DPM Cofounder of IAFS. Author of multiple books, including: Your Feet Don't Have to Hurt. Inventor of Pillows for Your Feet , The Foot Loub Job, and The Foot Facial. New York, NY, USA
Everett Lautin, MD Cofounder of IAFS, Author of multiple books, including: Your Feet Don't Have to Hurt, You Don't Need Plastic Surgery, The Botox Book. Former Professor at AECOM New York, NY, USA
Adam Landsman, DPM, PhD Scientific Program Chairman– Assistant Professor of Surgery, Harvard Medical School, Cambridge, MA, USA
Guillermo Lipnizky, MD Orthopedic Foot Surgeon, Madrid, Spain
Ryan Muchowski, DPM – Private Practice, New York, NY, USA
Lauren Schwartz, DPM – Private Practice, Long Island, NY, USA
Ana Vila Joya, MD – Plastic and Aesthetic Surgeon, Madrid, Spain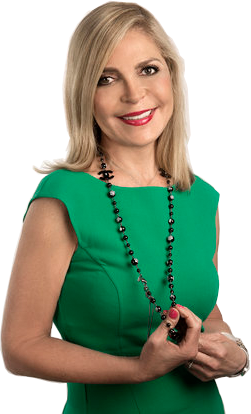 Suzanne M. Levine is an American podiatrist and foot surgeon. She is a clinical podiatrist on staff at the New York Presbyterian and Lenox Hill Hospital, as well as The Center for Specialty Care. She currently practices at her New York City, Park Avenue Podiatry Clinic & Medical-Spa, Institute Beaute. She is the author of several books about foot care, and has been called "Foot doctor to the stars".
Levine practiced general foot surgery during the 1980s, and later began specializing in cosmetic and aesthetic podiatry. She is one of a number of podiatrists who perform controversial foot surgery to change the shape of feet so that they will fit into fashionable shoes.
She was named as one of the most influential podiatrists in 2006 by Podiatric Management Magazine. She has been quoted and consulted for articles in periodicals that range from Vogue (magazine) to the New York Times, and she's been featured as NBC's foot care expert on Today (U.S. TV program) in New York. She appeared on The Dr. Oz Show, and her past television credits include The Oprah Winfrey Show, Entertainment Tonight, Extra (TV program), 20/20 (U.S. TV series) and The View (U.S. TV series).
In 2014, she co-chairs the International Aesthetic Foot Society. She was named one of the "Top 200 Women Doctors" by the editors of Health Magazine, and one of America's Top Podiatrists by the Consumers' Research Council of America.