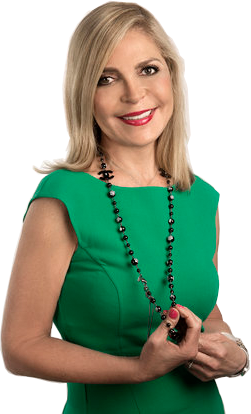 Suzanne M. Levine is an American podiatrist and foot surgeon. She is a clinical podiatrist on staff at the New York Presbyterian and Lenox Hill Hospital, as well as The Center for Specialty Care. She currently practices at her New York City, Park Avenue Podiatry Clinic & Medical-Spa, Institute Beaute. She is the author of several books about foot care, and has been called "Foot doctor to the stars".
Levine practiced general foot surgery during the 1980s, and later began specializing in cosmetic and aesthetic podiatry. She is one of a number of podiatrists who perform controversial foot surgery to change the shape of feet so that they will fit into fashionable shoes.
She was named as one of the most influential podiatrists in 2006 by Podiatric Management Magazine. She has been quoted and consulted for articles in periodicals that range from Vogue (magazine) to the New York Times, and she's been featured as NBC's foot care expert on Today (U.S. TV program) in New York. She appeared on The Dr. Oz Show, and her past television credits include The Oprah Winfrey Show, Entertainment Tonight, Extra (TV program), 20/20 (U.S. TV series) and The View (U.S. TV series).
In 2014, she co-chairs the International Aesthetic Foot Society. She was named one of the "Top 200 Women Doctors" by the editors of Health Magazine, and one of America's Top Podiatrists by the Consumers' Research Council of America.